3 Must-Haves in a Mobile Access Solution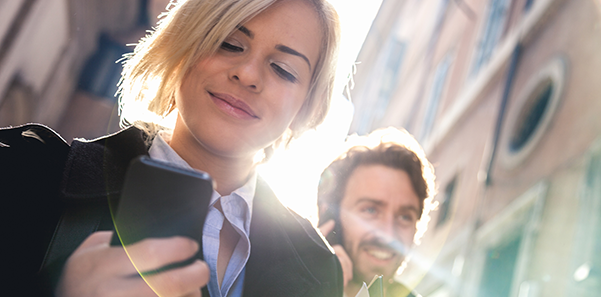 If you're a property or facility manager, you've probably experienced the headaches of administering physical access credentials for your tenants, residents or staff. Changing locks, issuing new IDs, tracking down lost, shared or stolen cards can be a time-consuming, administrative nightmare. But what if you could replace those access credentials with a single digital app that sit on your users' smartphone? You could save a lot of time, heartache and hassle, all while providing greater security and significantly more convenience.
Savvy property managers are increasingly offering a mobile access control solution for their tenants, residents and staff. Thanks to advances in technology, mobile access platforms are making it safer, easier, reliable and more secure than using key cards or fobs. But not all solutions are created equal. That's why it's important to know what to look for when choosing one.
Uniquely encrypts every signal, every time
Generally speaking, mobile access credentials are more secure than prox cards or fobs. Any strong mobile access credential will likely use a Near Field Communications (NFC) or Bluetooth (BLE) communication signal. Both standards are acceptable but look for a platform that ensures every signal is uniquely encrypted each time. This eliminates the risk of someone copying it because each signal is only accepted once. Compare that level of security to the most commonly used commercial card or fob, which send the same signal continuously, making it easier to copy and less secure.
Stores credential identity data at a secure, remote location
You should also consider a mobile-access solution where the users' identities, access rights and credential functions are stored remotely in a secure location like a cloud-based platform that removes the operation from the phone and protects your client network from potential cyber threats as well. Signals and transmissions only go directly to and from the remote servers preventing intermingling with the on-site client network.
You don't want to store users access information using the smartphone's memory. If the phone is lost, the "access key" is lost as well and both a new phone and a new key must be registered. A smartphone credential that resides remotely in the cloud can be moved from one phone to another by a simple transfer from the central authority without having to physically collect old phones and assign new ones, making smartphone credentials much less costly to manage than old RFID cards.
Integrates with identity management
Identifying who has access credentials—particularly when it comes to multi-tenant buildings or enterprise businesses with multiple locations—can be time-consuming and represent potential security risks because users may lose, share, or have credentials stolen. Smartphone credentials are harder to lose. Users personally value their phone as opposed to the ubiquitous and replicable cards or fobs which are readily shared and easily lost. If a smartphone is stolen, thieves would still have to authenticate their identities on the phone before they could ever use the access credential, thus making it even more secure.
When mobile access platforms integrate with a centralized identity management source (as with a cloud-based administrative platform), the administrator has the ability to add or revoke users immediately, which streamlines new user enrollment but more importantly empowers immediate access deactivation should a user get fired or be deemed a security risk.
For your occupants, benefits should include using the mobile access control app to reserve desks, office space, conference rooms or other amenities. The app should also allow pre-authorized check-in for access to approved visitors and guests.
Other benefits of mobile access control
Mobile access platforms can also provide you with insights on how your spaces are used via notifications. By knowing how and when people are using your facilities, including amenity rooms and on-site gyms, you'll be in a better position to make decisions about how to most effectively optimize your square footage.
For co-working spaces in particular, property owners and managers should get accurate and updated information regarding user identities and access timing so they can precisely track space usage and occupancy for billing purposes as well.
Kastle Systems has you covered
Thanks to enhanced safeguards, added convenience, reliability and affordability, an increasing number of organizations are replacing key cards or fobs with mobile access platform solutions. And Kastle System's award-winning, cutting-edge security solutions are leading the pack.
Kastle's safe, smart and convenient mobile access platforms—KastlePresence® and KastleResident™—check all the boxes and set the standard for security by helping customers redefine the modern real estate experience.
To learn more about how Kastle Systems' suite of mobile access platform solutions can transform your space, contact us at info@kastle.com or check out Kastle.com.